THE MAKING OF 'BLUEHAWK'

---

A good while has passed since we updated our blog with new work... but we're back with a job we're really proud of.
Here's our new commercial for The Royal Bank of Scotland, written by the Leith Agency in Edinburgh, Directed by Conkerco and photographed in the lovely city of Glasgow by our trusted DOP Ben Magahy.
The film was shot over two days and tells a charming but familiar story of a boys growing fascination with one particular toy - in this case an action figure called 'Blue Hawk' and it's seemingly endless flow of merchandise. His mum saves up using her RBS rewards and manages to afford him 'Blue Hawk' posters, t-shirts, rucksacks and more... only to find out in the end that he's switched interest to the Scottish Rugby Team... typical...

Being able to work on a commercial that tells a story is always a treat for us, but this one came with its own unique set of design challenges which gave us the opportunity to dust off our pencils and crack open the 3D software again and start designing.

An initial design of 'BlueHawk' was sent to us as a single, posed sketch. It soon became apparent that although the design had potential, we would need to remodel the character to work as a real toy with articulated movement that children could actually (and robustly) play with.
---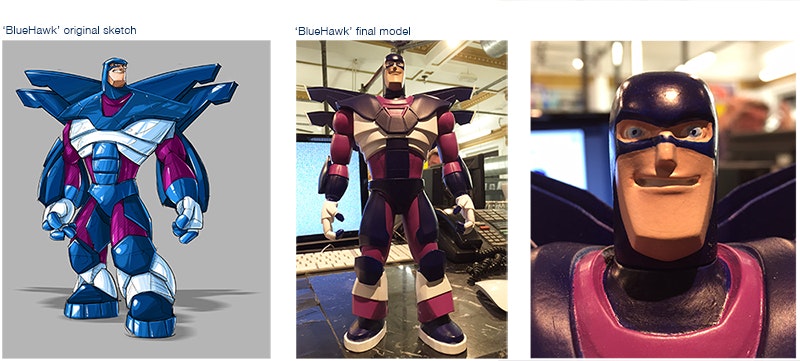 ---
We called upon our good friends Ben Mars and Dan Lane from our 3D animation days to help model the character with our new proportions, and to help tweak the design so that it worked as a functioning toy.
All facial features, styling and detailing of the model had to be added into the model so that 'BlueHawk' not only photographed clearly but also felt believable in the hand of an 8 year old.
---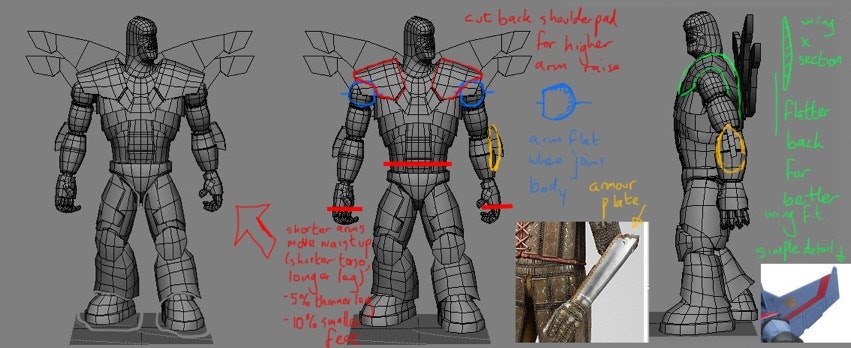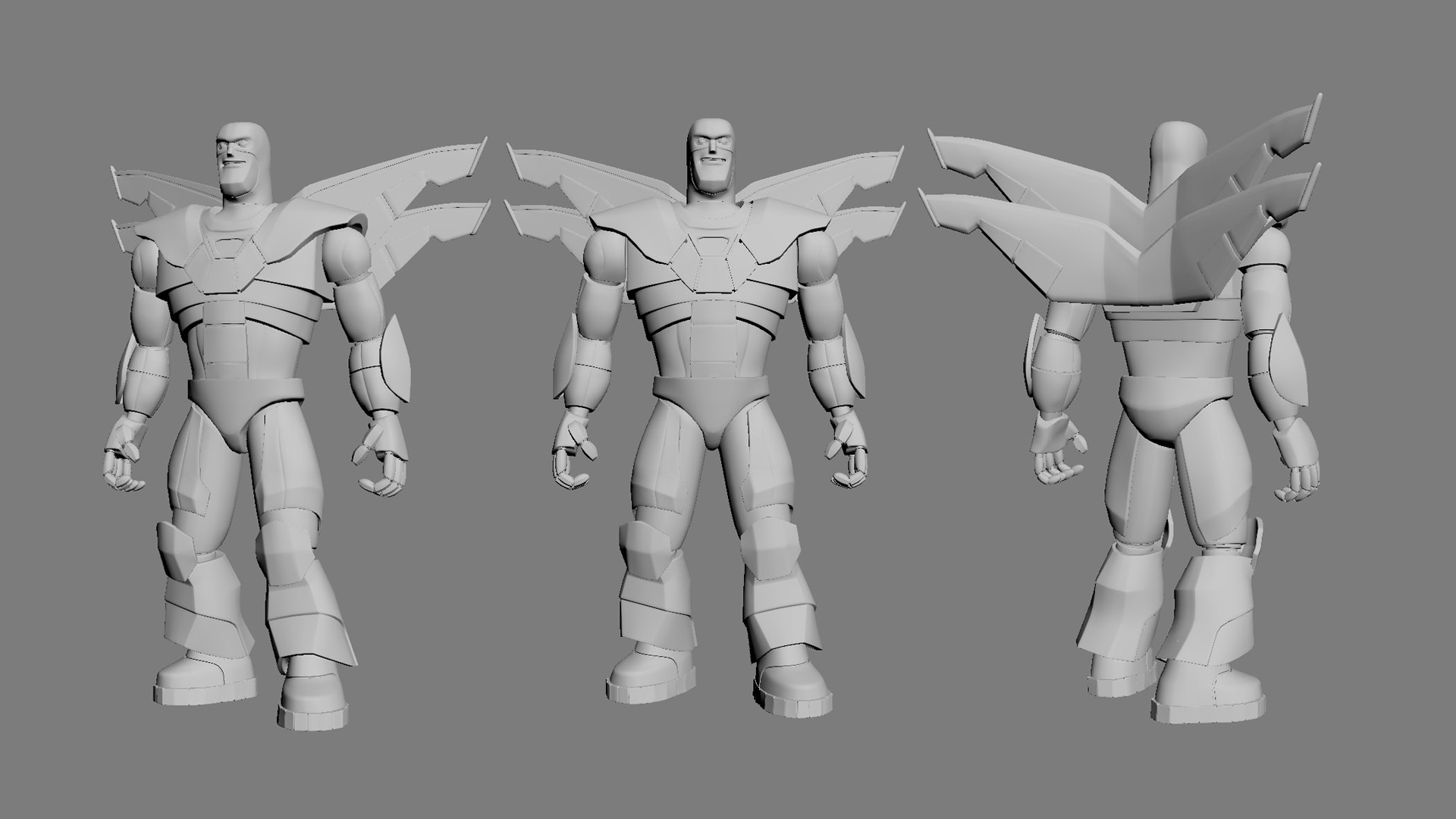 ---
Once the model was signed off, we had it 3D printed over one long weekend, then swiftly sent to our model makers who cleaned up the print before using it as a mould from which to cast a hollow, final model. We needed it hollow so that it was a believable weight for children to play with. (Reality is a key to our filming approach)
---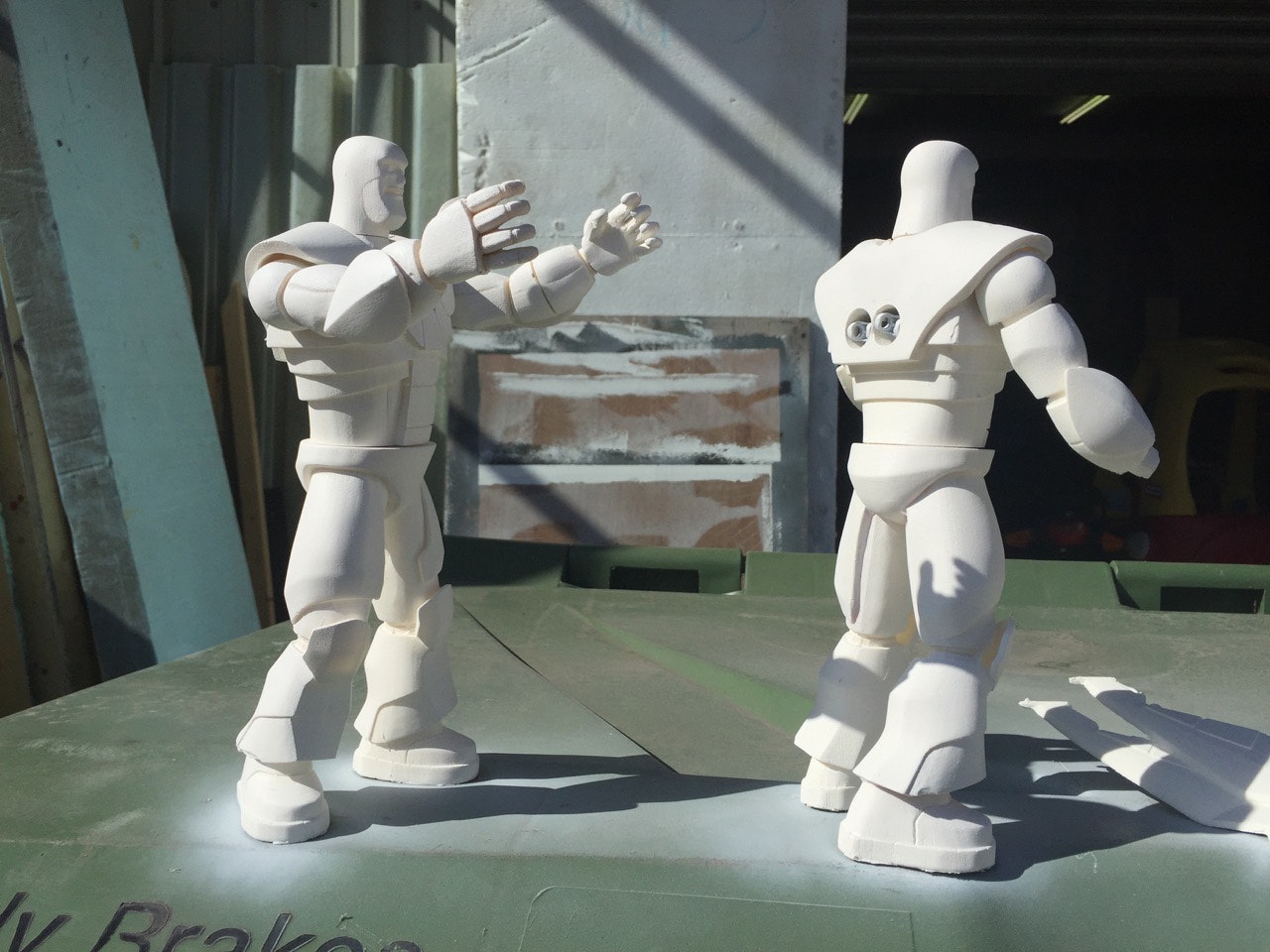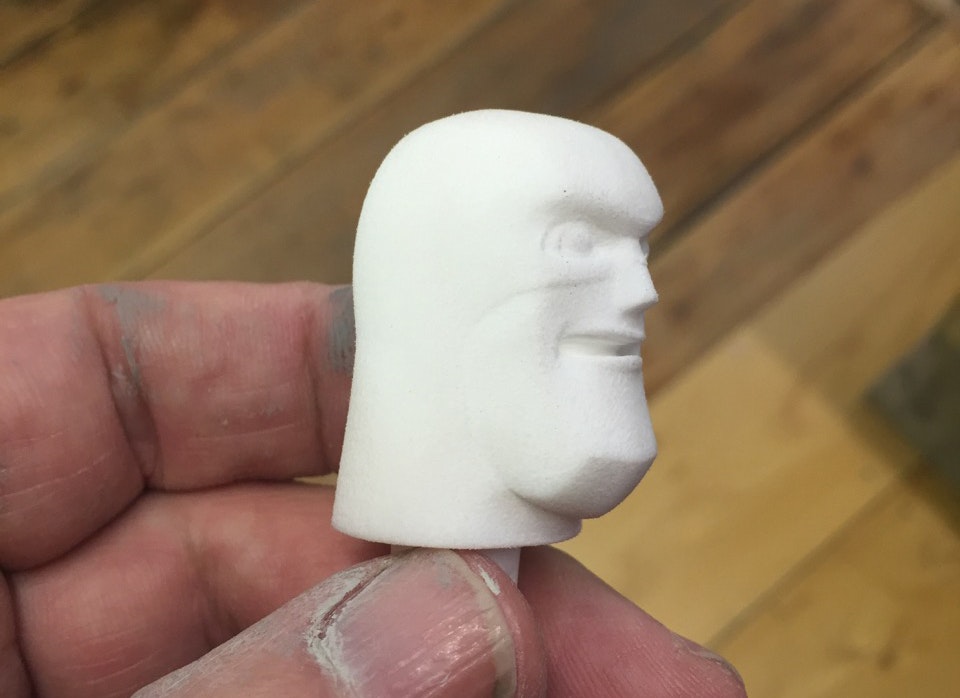 ---
Once every detail was cleaned up, sanded and refined the model was painted and duplicated for safety! (Never, ever trust children...)
---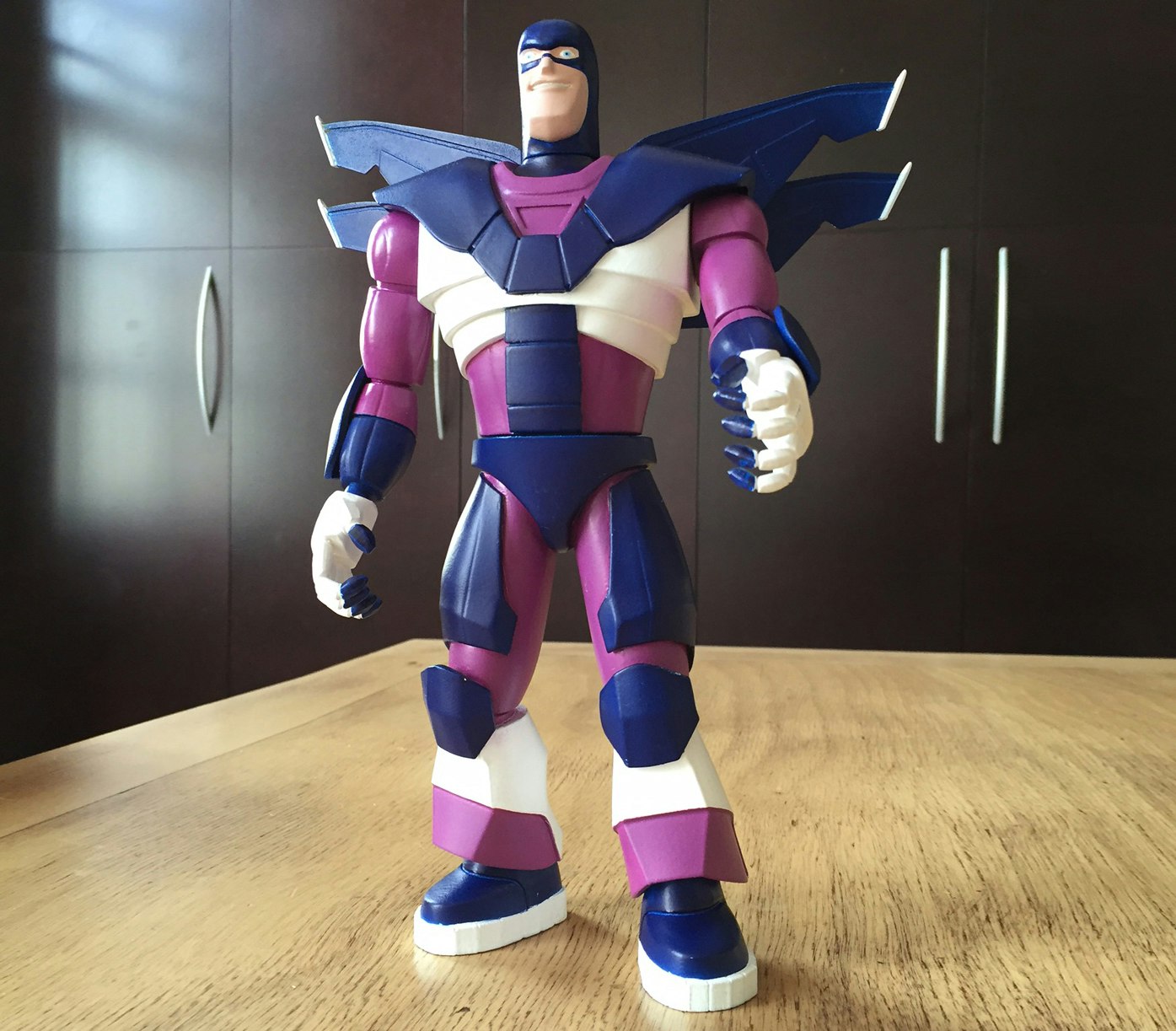 ---
With 'BlueHawk' successfully modelled, then came the merchandise.
We needed to illustrate 'BlueHawk' in a graphic novel style in various heroic poses to be printed onto a wide array of merchandise that we see the boy collecting over many months in the commercial.
For this, we approached our friend and close collaborator Blake Evans. Blake spend his formative years drawing action heroes (his dad owned a sci-fi comic store in Bristol) so he was perfect for the job.
After a few days of sketching and rendering in the Conkerco studio we ended up with a host of great designs - here's a few that featured in the TVC. Thanks Blake.
---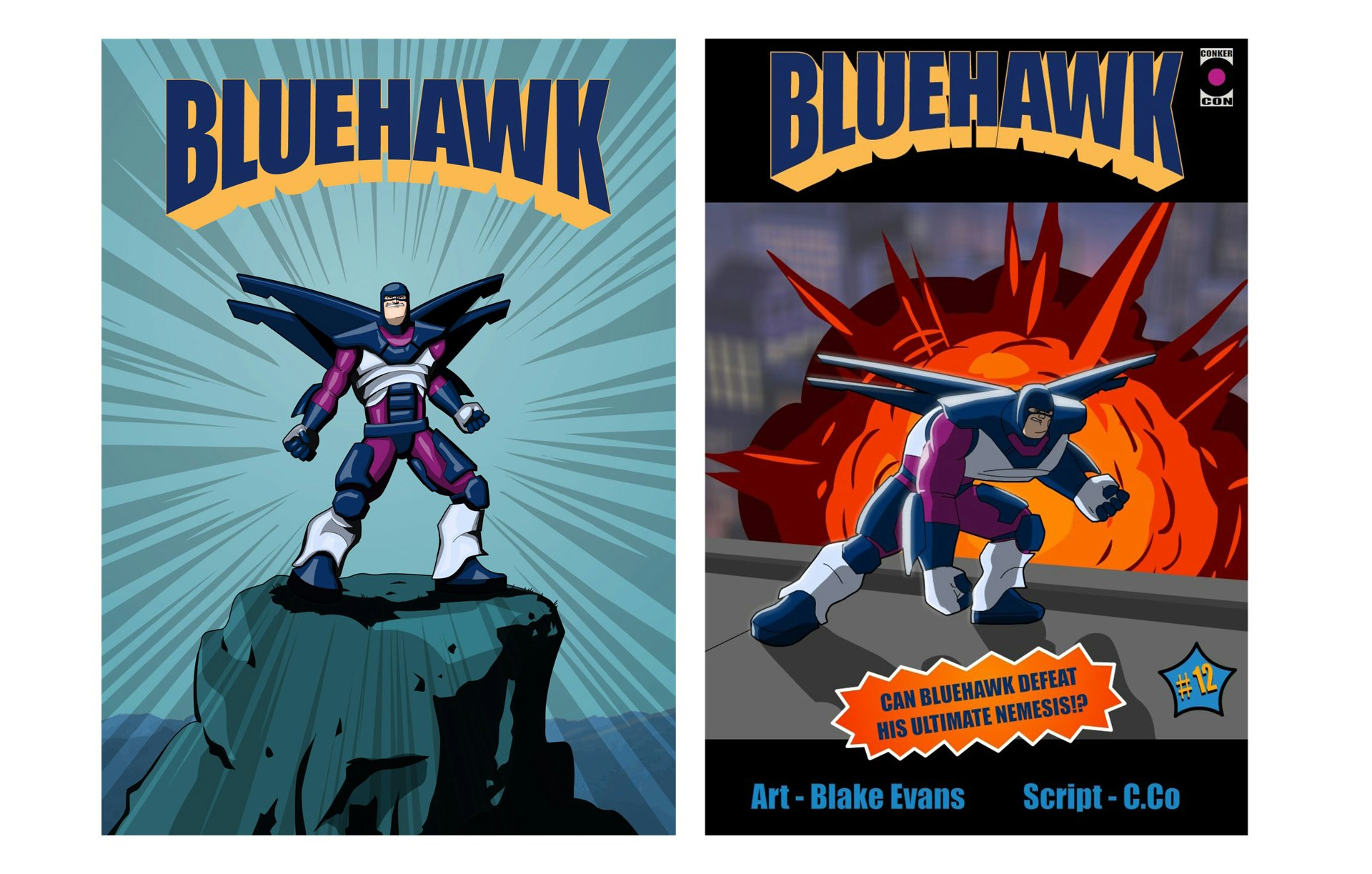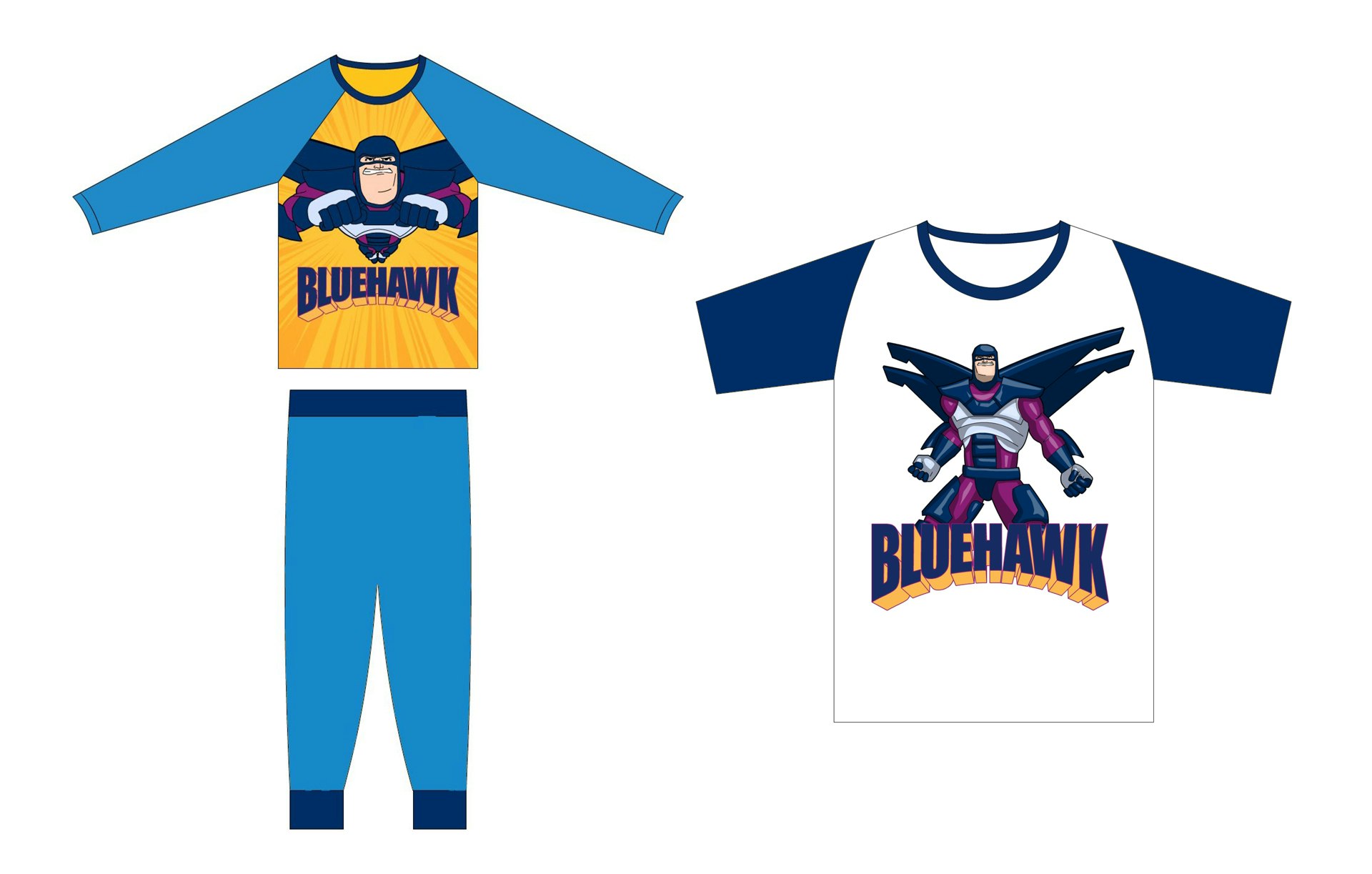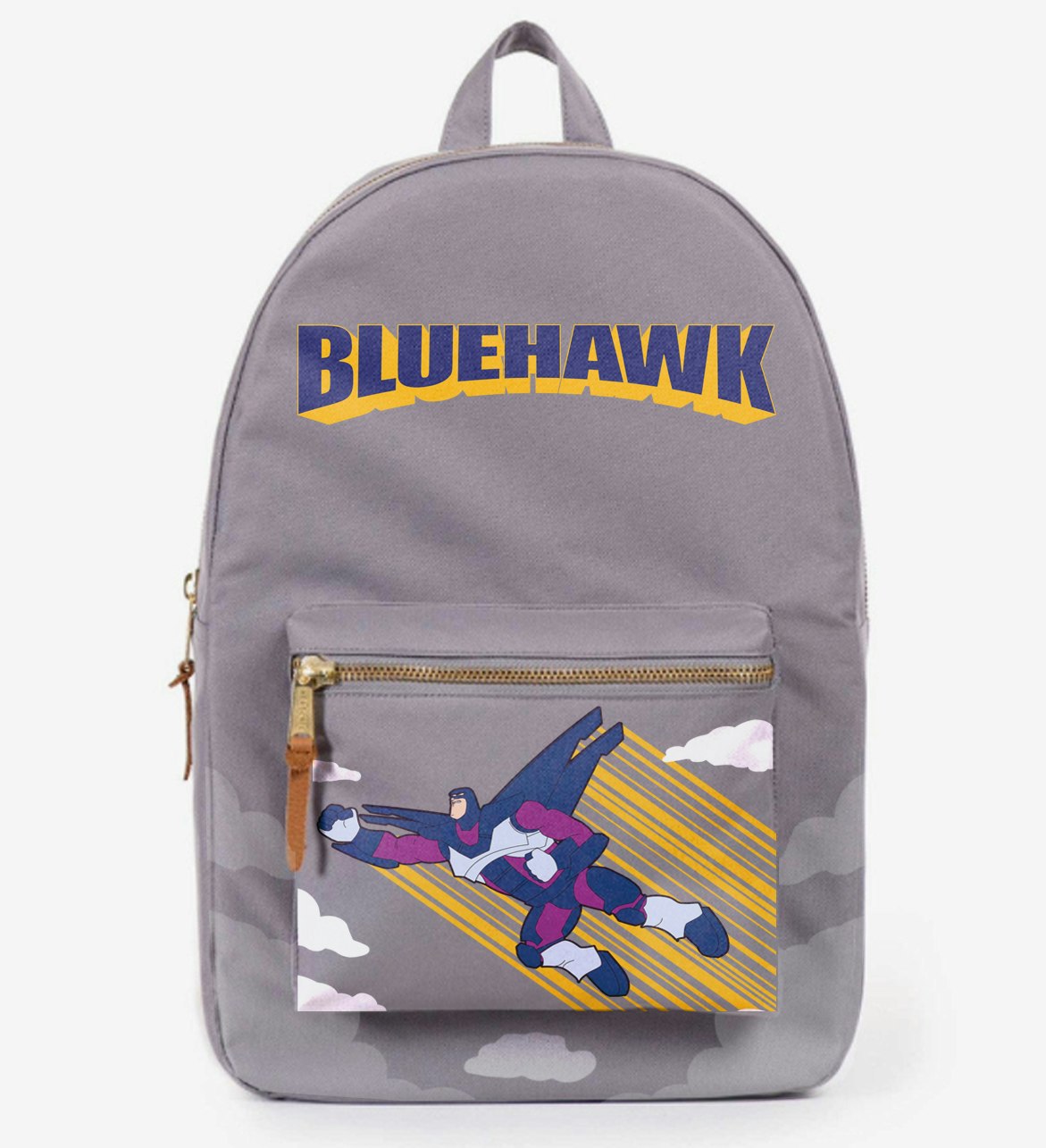 ---
Overall, the authenticity of the film was our main focus, and so the believablity of 'BlueHawk' and the 'BlueHawk' merchandise was paramount to the success of the film.
We loved the design challenge of this job as it ultimately gave us the visual control to create an authentic story with a limited colour palette that adds to the rich, cinematic look.
We couldn't be happier with the end results.
Chris&Ben
Conkerco
---